Welcome to Dogs101, owned and operated by Pip DellaBarca, a qualified veterinary nurse, puppy school teacher, and canine trainer.
Here at Dogs101 we are passionate about what we do and love seeing dogs of all breeds and ages come into our boarding and day-care facilities. We also enjoy getting out and about to meet with individual clients and their dogs to help provide training tips and help improve their behaviour.
We're located in rural Wairarapa, 15 kilometres from Masterton. We have 13 acres where we exercise the dogs on so there is plenty of space for everyone!
DOG ZEN PUPPY AND DOG TRAINING OFFER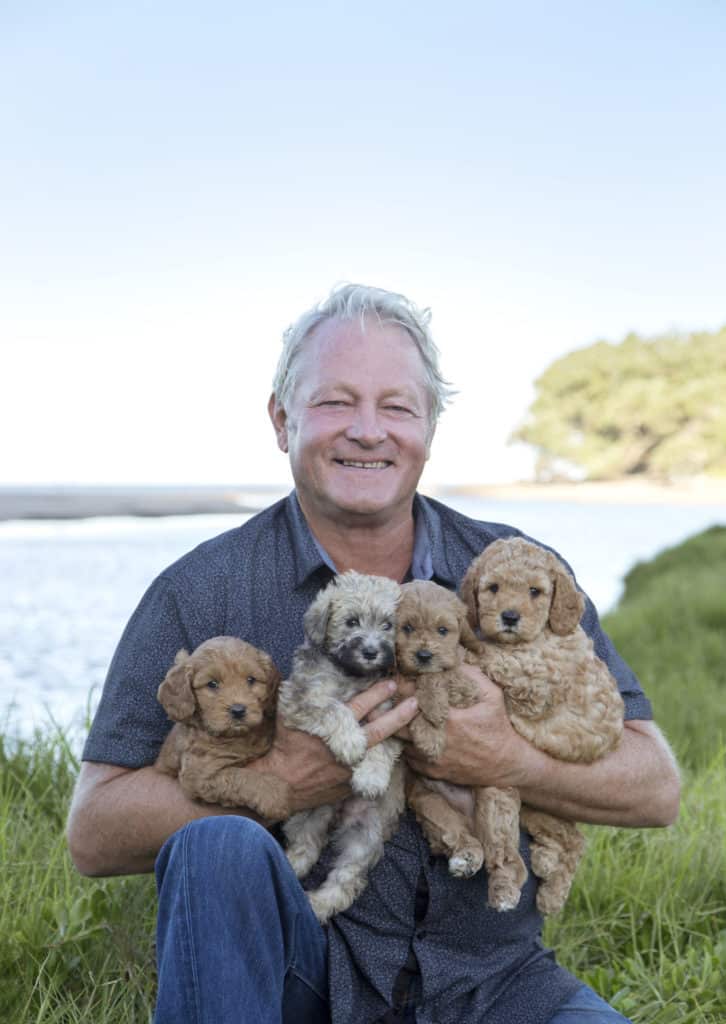 We're excited to announce that we can now offer you exclusive discounted access to Mark Vette's Dog Zen Virtual Training Schools. Having a happy, well-behaved dog is life changing – and you can achieve just that with Mark's interactive virtual courses.
Mark is one of New Zealand's most trusted dog behaviourists, having trained dogs for more than 40 years through his renowned Behaviour Clinic. Now, you can easily learn Mark's expert training methods from home!
Whether you're wanting to get things right from the start with a new puppy, handling a distractible teenage pup or treating behavioural issues with an adult dog – Mark's Dog Zen Virtual Training Schools cover everything you need to know to help your dog be the best they can be. 
You'll get:
A library of easy-to-follow training videos to work through at your own pace
Personalised help from Mark Vette and his dog training team
Training techniques that ensure your dog actually listens to you any place, any time
Access to a members-only Facebook group to connect with other people doing the same training as you
Practical solutions for issues like biting, whining, hyperactivity, anxiety, lead-pulling, reactivity, separation distress, barking and more!
You'll learn how your dog sees the world, and how to communicate with them in a way they ACTUALLY understand – the best gift you could possibly give them.
There are options for puppies, teenage pups and adult dogs, all of which cover building a bond, the basic commands, and treating age-specific behavioural challenges.
Sign up using our exclusive code DOGS101 to get 15% off when you join (valid for the duration of your membership).
Learn more: http://dogzen.com/online-courses/
Note: by using this exclusive discount code, we will earn a commission on your purchase (win-win!). 
Phone:
027 520 4204
Email:
Opening Hours:
Mornings: 8am-10am
Evenings: 4pm-6pm
Dogs101 closed for Daycare and Boarding on:
From Saturday 23rd Dec to Thursday 28th Dec (inclusive).
Location:
920 Norfolk Road
Carterton, Wairarapa.
Affiliations:
Dog Zen by Mark Vette
Sign up using our exclusive code DOGS101 to get 15% off when you join (valid for the duration of your membership).
Learn more: http://dogzen.com/online-courses/
Devoted

Learn more: https://devoted.co.nz
Follow us on Facebook and Instagram