Prices below are effective from 1 February 2023.
Our standard costs are: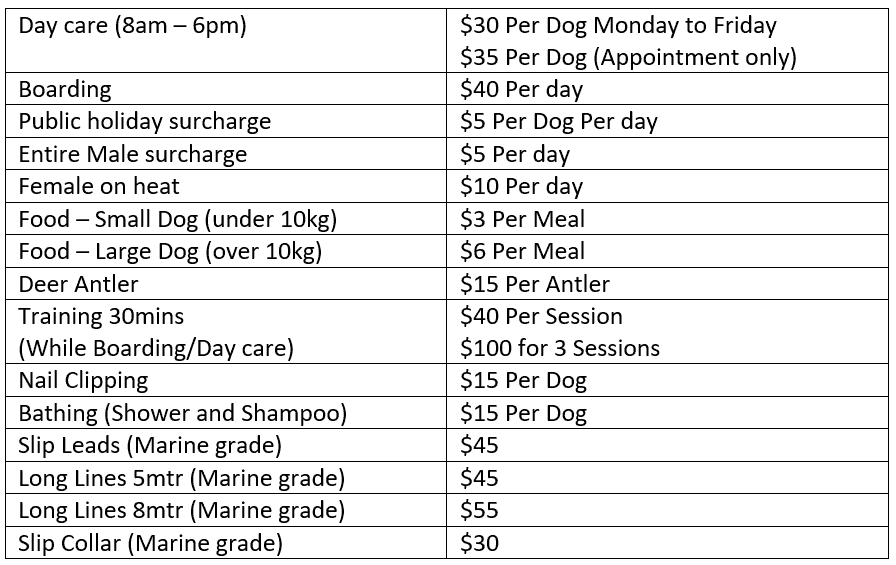 Please let the team know if you have/would like to purchase any of the extras above. For Personal one on one Training costs – please refer to Our Services page for details
Opening Hours:
Mornings: 8am-10am
Evenings: 4pm-6pm
Dogs101 Daycare closed on:
Monday 5 June 2023
Location:
920 Norfolk Road
Carterton, Wairarapa.
Follow us on Facebook and Instagram